ONE SEXY NIGHT!

This Friday
June 6
at
The Mountain Bar


It is going to be one sexy night and what better way to start the summer with a Holla Back Merle party! It's going to be one sexy night.

We will have DJ's downstairs and bands and Y2's downtempo visual art room upstairs.

Please get there early. They are also having an art show in Chinatown that night, so it is definitely going to be a packed house.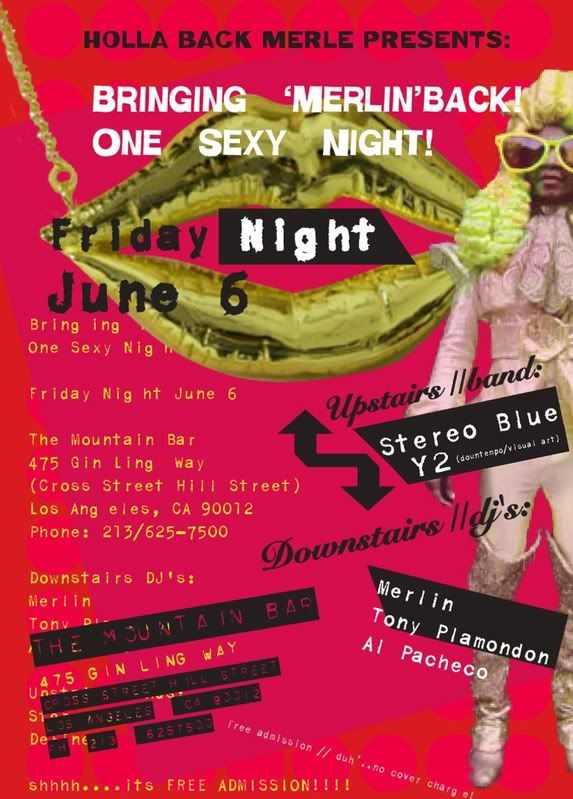 Labels: One Sexy Night